If you are looking for tent rentals in Minden, Haliburton and surrounding areas then we have what you need for any occasion.
Tents for any outdoor event can make the world of difference. Regardless if its to get out of the sun, or rain an event tent works for a multitude of occasions.
Check out our sizes and some of our recent set ups below.
10′ x 10′ Pop-Up – $100.00ea            20′ x 20′ High Peak – $450.00ea
20′ x 30′ High Peak – $600.00ea       40′ x 40′ High Peak – $1695.00ea
40′ x 60′ High Peak – $1995.00ea
Sidewalls – $3/linear ft
Many of our tents can be joined together to make larger sizes. Sidewalls are also available. Call us today for details or to make your reservation!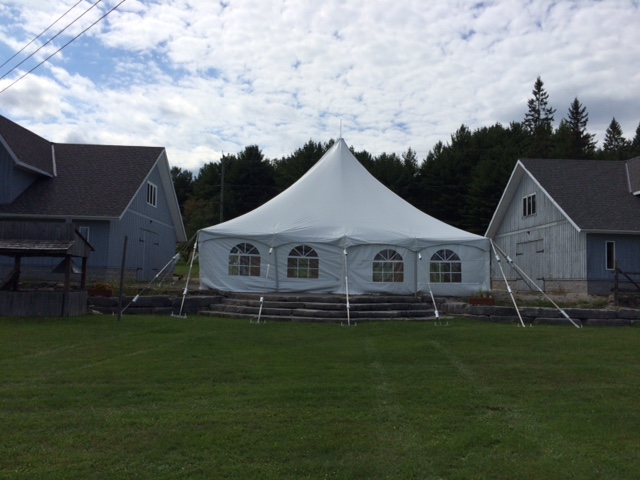 Check out what else we have to offer: Tables, Chairs, Linens, Dishware, BBQ's and more!